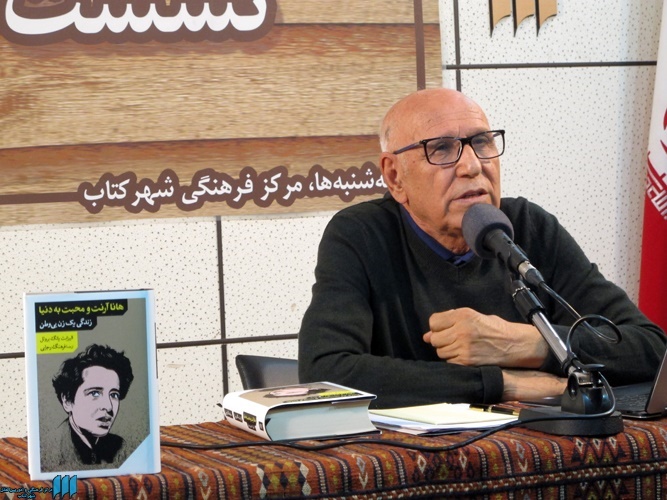 Book Launch: The Persian Translation of Hannah Arendt, For Love of the World
Originally published in 1982, this highly acclaimed, prize-winning biography of one of the foremost political philosophers of the twentieth century has been translated into Persian by Farhang Rajaei. Manoush Publishing has released 'Hannah Arendt, for Love of the World' in 728 pages. Rajaei will also make a speech on this work at the weekly programs of Tehran's Book City.
Library Journal comments on this book: "Young-Bruehl portrays the thinker's personal life and intellectual development within the context of the historical, political, and philosophical issues which informed Arendt's life and work."
"Insightful commentary on 20th-century philosophy, Jewish self-awareness, politics and moral thought after World War II, and Arendt's relationship to other thinkers and writers (including Heidegger, Jaspers, poets and editors) makes this a particularly well-rounded biographical study. Highly recommended for academic and large public libraries."
The program is scheduled for Tuesday at 3 PM, those interested may attend the event on the Instagram channel of Tehran's Book City Institute at ketabofarhang, it's Telegram channel bookcitycc and the institute's page on Iranian Aparat website.