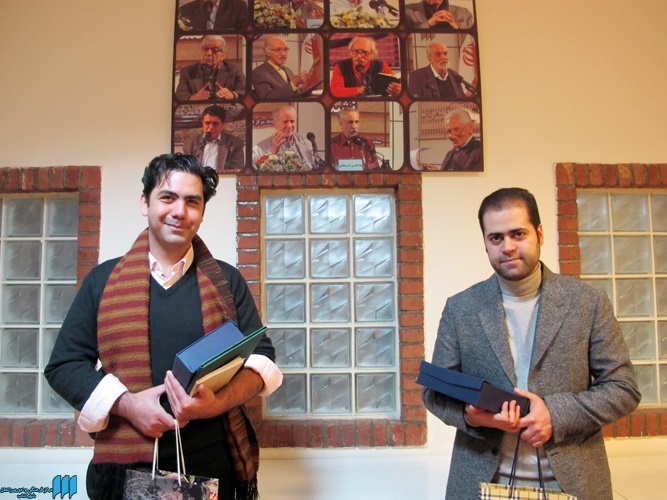 7th and 8th Reza Davari Prize Award Nominations
In honor of Professor Reza Davari Ardakani, Bookcity annually bestows the Davari Prize on some chosen PhD dissertations in philosophy. The inaugural prize was presented in 2015. Two eminent philosophical PhD dissertations received the Davari Prize during the 7th and 8th awards ceremony, which took place on December 13, 2022. The first was awarded to Ehsan Karimi Torshizi for his dissertation, "Heidegger and Wittgenstein: A Comparison from the Point of View of Philosophical Anthropology". Seyyed Kiaresh Sheikhul-Islam also received the second one for his dissertation, "Explaining the Task of Becoming Oneself According to New Reception of the Event of Movement by Kierkegaard".
Reza Davari Ardakani, Parviz Zia Shahabi, Shahram Pazuki, Seyed Hamid Talebzadeh, Javad Safian, and Ali Asghar Mosleh made up the jury for this round of the prize. The event secretary was under Ali Asghar Mohammadkhani's supervision.
The Bookcity Institute's publication division, Hermes, will publish these two dissertations as a book.